It's confirmed: I am the world's worst website updater! I have no real excuse, except that I am a writer of stories, and that's what I've been doing instead of this, and I am both sorry and not sorry, if that makes sense. In the early stages of working on a new book, I struggle and stress and decide that I'm never going to make this one work. After which, if I'm lucky, I get up a 'head of steam' and forget the doom and gloom (except, of course, for the doom I'm inflicting on my characters) and just get on with it. Everything else goes by the board: I have to kick myself hard to remember to pay bills and do the VAT return etc – and along with all this absorption in the new book and forgetting to update my website, I also forget to Tweet.
So genuine apologies for all that, especially to anyone who's been kind enough to come here for news in the interim, but finally, with a first draft of my twenty-fifth book tucked away, (I'll say that again – twenty-fifth – because the figure astounds me) here I am, finally, ready to bring this website up to speed.
My latest book, my seventh Sam Becket thriller, titled "FEAR AND LOATHING" is out now in hardback and e-book on both sides of the Atlantic, published by Severn House. (I don't have a date yet for trade paperback or large print editions – apologies.)
Best news from my point-of-view is that my entire backlist is about to become available in the UK and the US as e-books. Twelve of my thrillers already published by Orion Publishing's The Murder Room; the Severn House thrillers published by that house as e-books – and with the remainder of my older titles soon to republished in the US, my "Kindle-conversion" should be complete.
In fact, my personal 'conversion' as an e-book reader is pretty complete too. As a lifelong book lover, I initially hated the notion of the e-reader, but now I spend every spare minute clutching my cherished Paperwhite – though when I read a great novel, I still often buy the 'real' book too. Best of both worlds.

FEAR AND LOATHING
On a warm Sunday evening in Miami Beach, a leisurely waterfront barbecue is transformed into a brutal massacre.
When the cops arrive, they find four hogtied bodies in a BMW, and a note addressed to Detective Sam Becket on its windshield. The message is bizarre, but clear: the homicides are racist-motivated, and for Sam and Grace Becket, this case is plainly personal.
All too soon, after three members of one family are targeted by the same killers, Sam is leading a task force dedicated to tracking and stopping the hit squad.
But meantime, in France, someone is stalking his daughter, Cathy – and before long, Sam is forced to make a decision which he knows could destroy his career.
He doesn't realize that he's just exposed Grace and their four-year-old son Joshua to horrific danger.
FEAR AND LOATHING is out now in hardback and Kindle, published by Severn House.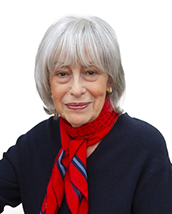 Absorbing, disturbing… Tight prose combined with well-drawn characters and skillfully evoked locales ensures a satisfying, high-pressure ride.
Publishers Weekly
Norman's latest features her trademark suspense, intriguing characters, and an intense plot. The stunning conclusion will have readers reeling. This fine series just keeps getting better. Booklist